Floor Drains for Food and Beverage Processing
When Do You Need New Floor Drains?
New floor drains may be required for processing plant, for 4 reasons;
Company is re-locating an existing facility with flat floors.
Needs to meet sanitary requirements for an existing facility.
Existing drain system has deteriorated beyond repair.
New construction.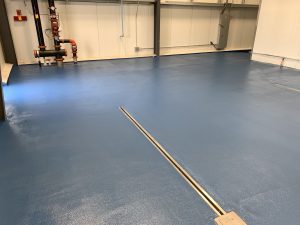 If the existing floor is flat, sloping the floor to the new drains must be addressed during the design phase of the project. Facility professionals should hire a flooring consultant with extensive experience in food & beverage construction including; relocation, retrofit projects and new construction.
E P Floors provides expert consulting services to facility professionals and architectural/engineering firms tasked with designing new drain systems, along with floor resurfacing thereafter.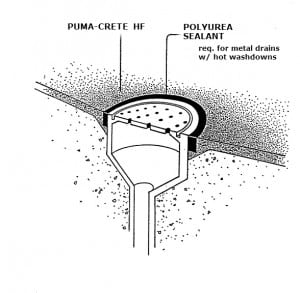 By following our established new floor drain guidelines, specifiers will be able to design the project in a manner which shall reduce long term costs, eliminate puddles, and ensure a long lasting floor system that is both sanitary and highly functional. We will make sure you have proper drainage on a new or existing floor.
If floor sloping/pitching is required, E P Floors shall provide design consultation, which often  reduces costs and enhances quality of the finished floor system.
E P Floors is vertically integrated, nationwide, and provides turn key installations and single source responsibility. We provide USDA approved food processing consultation,  drains sloping services and floors for all types of food & beverage processing facilities.
For more information contact E P Floors Corp. at 1-800-808-7773, craig86575@gmail.com, or on the web at