Industrial Flooring Jobs & Careers – E P Floors Corp | EPF
At EPF, we have developed a culture of teamwork.  We invest in our team members, who make it possible for us to be the leaders in industrial seamless epoxy and urethane flooring, for over 30 years.  We have a team and culture which thrives due to proper training and support.
We want to know more about you.
We want to know what makes you tick?  We seek persons of integrity, who are dedicated and have a positive attitude. We have many industrial flooring jobs and career opportunities available.
Epoxy and Urethane Industrial Flooring Professionals
Does EPF provide industrial flooring jobs?   We are always looking for dedicated individuals to join our team — You must demonstrate initiative, have a strong safety and work ethic.   EPF provides industry related training programs. We teach you the skills and techniques, and we want to offer an opportunity to people like you, who are interested in building a career in the industrial flooring and epoxy flooring industry.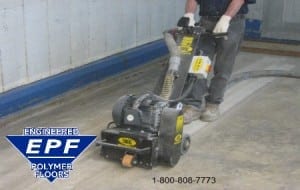 Requirements include;  valid drivers license w/ transportation, able to pass a pre-employment drug screen and background check.   Frequent Out of town travel is required, and must be able to work Saturdays, Sundays & Holidays (as needed).
Site Managers / Team Leaders / Lead Flooring technicians
Finishers / Trowelers
Flooring Technicians and General Laborers
---
Office Personnel
Project Managers
Project Estimators
Inside Sales / Marketing
Warehouse Manager
Benefits of Joining the EPF team and our industrial flooring jobs
Competitive Compensation Package
Opportunity for Bonuses
Health/Dental Insurance
Retirement program
Vacation time and holiday pay
Moving assistance and relocation benefits
APPLY NOW TO OUR INDUSTRIAL FLOORING JOBS!
EPF is an equal opportunity employer. All aspects of employment including the decision to hire, promote, discipline, or discharge, will be based on merit, competence, performance, and business needs. We do not discriminate on the basis of race, color, religion, marital status, age, national origin, ancestry, physical or mental disability, medical​​​ condition, pregnancy, genetic information, gender, sexual orientation, gender identity or ​expression, veteran status, or any other status protected under federal, state, or local law.