EP Floors Corp: Adhere to Food Inspection Standards That Ensure Food Safety
Food Safety Flooring Services That Surpass Standards
We already knew that food processing facilities include fruits, vegetables, meat, dairy, juice, etc. Here, in the United States, food processing facilities of every kind need food safety flooring that meet some inspection standards, which are mandatory. For food processing floor Massachusetts, the foremost name, USDA, United States Development of Agriculture together with other food auditors are tightening their standards to make sure the facilities are providing safety products to the consumers.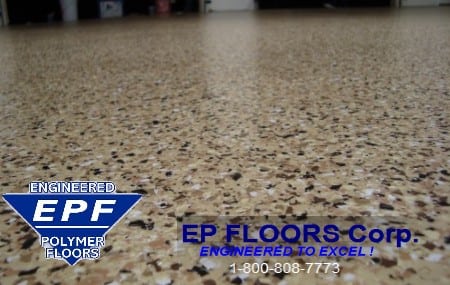 EP Floors Corp. is a renowned and leading U.S. installer of USDA, FDA, FSIS accepted high performance urethane flooring systems, for all the food processing flooring needs in the USA. Our flooring expertise proudly meets guidelines for SQF 2000 certification and helps ensure compliance with the FDA Food Safety Modernization Act (FSMA). If you are not aware of SQF 2000 regulations for processing floors, then read the below definition:
SQF 2000 is a quality management system used to verify the level of implementation of a specific food safety and quality plan by a food manufacturer/supplier. Verifications are performed by a third-party audit. All auditors are certified and registered by the Food Marketing Institute, the entity that administers the SQF 2000 system. And as per SQF 2000 Code section 5.2.2 floors, drains and waste traps, read the below points:
5.2.2.1: Floors shall be constructed of smooth, dense impact resistant material that can be effectively graded, drained, impervious to liquid and easily cleaned.
5.2.2.2: Floor Drainage – Floors shall be sloped to floor drains at gradients suitable to allow the effective removal of all overflow or waste water under normal working conditions.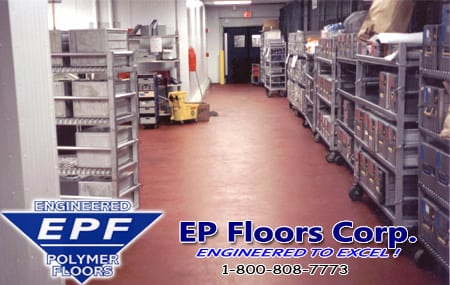 The facilities where our food processing floor MA has implemented have proven track record to withstand various environmental pollutions where other conventional flooring fails in general. The great features of our epoxy flooring include seamless in nature, highly durable floor finishes, very easy to clean, etc. For more details, you can contact one of our project estimators.
EP Floors provides consulting and full service contracting of floors for all types of light and heavy duty manufacturing and processing facilities. Specializing in epoxy flooring and urethane mortar flooring, EP Floors is vertically integrated, providing single source, turnkey responsibility for cementitious urethane food safety flooring.
For more information contact Craig O'Shea at 1-800-808-7773, craig86575@gmail.com