Company – E P Floors Corp.
E P Floors is a vertically integrated industrial flooring company.  We perform a thorough analysis of the customer's needs, in order to implement a cost effective plan for flooring solutions. Then, we provide turn key solutions for manufacturing clients nationwide.
Our installation services include: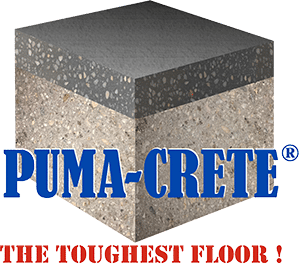 Since we can handle all aspects of your industrial flooring project, we can tightly manage every step of the process, as well as the schedule.  No "finger pointing" that another company or vendor did not perform their work acceptably.
We furnish quality PumaCRETE®  materials, installation with our own company crews, and provide a solid warranty—a true turn-key installation.
E P Floors has over 30 years of experience serving the manufacturing sector. Customers can rest assure that the system we recommend shall be the most cost effective.  We provide customized solutions for challenging concrete, flooring or drain issues, and pride ourselves on long term relationships with our corporate, government and military customers. Through our well established USA branch network, we are able to provide our clients with localized service at facilities throughout the U.S.
SITE ANALYSIS and QUOTATION PROCESS
Our project estimators follow an established process of site analysis, selection of appropriate systems and skill of application. Once the project criteria are established, a custom proposal is immediately generated.   When the decision is made, to contract with EPF, the project goes to our operations team, for scheduling.  Projects are requested to be scheduled minimum 30 days in advance, to keep all clients happy.
INSTALLATION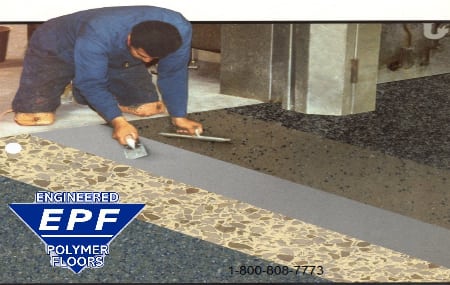 EPF provides a quality turn-key installation for every project, with our own company based installation teams.
Efficiency and quality are guaranteed, with a hierarchical supervisory structure, and detailed installation checklists.
Every installation has a project manager and a site manager, ensuring a positive experience for the customer.  Each project starts with the completion of a "Job Readiness" form, which details all of the site conditions.  This includes everything from schedule, access in/out of the building and areas, staging area, materials delivery in/out, electrical availability, lighting, temperature, color, texture and much more!   This ensures that the work starts up and progresses on schedule, by knowing what we have to bring with us, and what customer has on site.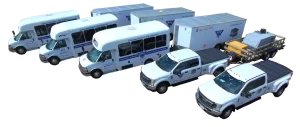 EPF's installation teams are highly mobile, and can be dispatched quickly, when short notice is required.  Each team of technicians comes equipped with a$250,000 trailer load of specialty equipment and supplies, to ensure a smooth trouble free installation.
EPF and SAFETY
EPF is proactive when it comes to safety, and is "top tier", when it comes to employee training, safety and education.  Employees receive extensive training covering the safety guidelines for the latest surface preparation equipment, application techniques  and environmental controls.  Site managers are OSHA 30 certified, and technicians are OSHA 10 certified.   All employees follow a strict  written HSE and Hazard Communication Program, including electrical safety, PPE and GMP rules.
ISNETWORLD CERTIFIED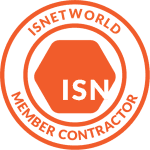 EPF is fully insured and bonded.  We are also a ISN approved contractor (company ID 400-254965).   ISN is an established global leader in health and safety,  operating a review and verification systems (RAVS).  Only a handful of companies in our field, have qualified for this certification.
Corporate Headquarters
E P FLOORS CORP
4 Springfield Street
Fifth Floor
Three Rivers, MA 01080
Phone: 413-283-5164
Toll Free: 800-808-7773
Email: info@EPFloors.com
EPF consistently delivers high performance surfaces tailored to demanding operational requirements.
E P Floors Corp. has the solution for your toughest flooring problems!
For more information, including the color availability, technical properties, or other properties of our flooring products or services, please use this contact form, or call the sales team at 800-808-7773