Manufacturing Partners
EPF partners with industry leading epoxy flooring and cementitious urethane flooring manufacturers, worldwide.
Puma-Crete®
In addition to  Puma-Crete®, EPF also sources the world's most advanced flooring, coatings & linings products. We buy in volume whenever possible, at the most competitive prices.  We warehouse many products at our own distribution center. This ensures fast shipments, timely deliveries, and ability to often serve last minute scheduling needs for customers.
EPF does not have a "one size fits all" product, but tailor the product to each individual industry and area application.
Some of our manufacturing partners:
Sherwin-Williams

Founded by HenrySherwin and Edward Williams in Cleveland in 1866, they operate through four segments:  Paint Stores Group (known as 'Sherwin-Williams Stores'), Consumer Group, Latin America Coatings Group, and Global Finishes Group.
With over $15 billion sales worldwide, Sherwin Williams operates over 4,000 stores worldwide, marketing and selling architectural paints, coatings, flooring, industrial and marine products, and OEM product finishes.
General Polymers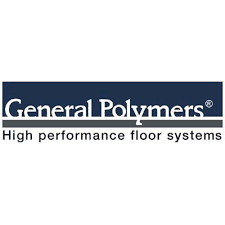 Since 1966, General Polymers, has grown to become a market leader in seamless polymeric flooring. From the start, a small number of highly dedicated people applied new chemical technologies to create products that better meet the needs of the marketplace. Through time, the company expanded to ensure the service needs of customers were met and that those with problems could quickly and conveniently contact a local representative to help solve their problem.  Since 2000, General Polymers a wholly owned subsidiary of Sherwin-Williams.
Florock


Florock has been a respected leader in the manufacture, research and development, of solutions-oriented concrete floor coatings and toppings, for 60 years. Founded on the principles of cutting-edge technology, innovation, and impeccable integrity, Florock's development team formulated the distinctive line of Florock floor coatings with the ability to withstand the broad spectrum of conditions that polymer coatings are exposed to.
For a quotation, or more information, including the color availability, technical properties, or other properties of any EPF floor system, please contact the technical support team at our office.