PumaCRETE® floors, installed by EPF nationwide, are the toughest floor coating systems for cooler flooring.  They were specially designed for fast curing in cool and damp environments. Our flooring is thermal shock resistant, impact & abrasion resistant.  It is tolerant of moisture, sanitary and easy to clean.  PumaCRETE® is resistant to commonly used chemicals in processing plants, and maintains a slip resistant texture through the life of the floor.  PumaCRETE® truly is the "The Toughest Floor" !
Our company is vertically integrated, to provide A-Z flooring services.  We can handle floor drainage needs including:   stainless steel slot drains, sloping floors to drains, new floor drains, and floor finishes. We can help with expert consultation and specification assistance, budgeting, design and turnkey installation services. We perform all of our industrial flooring projects in-house, using our own company personnel and crews.  This provides assurance of a quality finished product!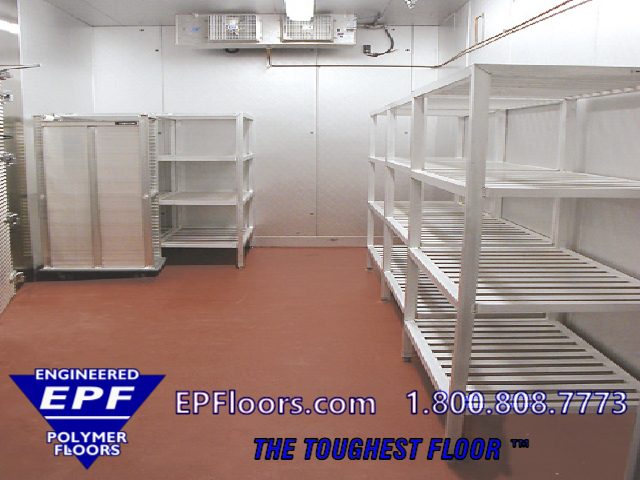 Our PumaCRETE® urethane concrete floors withstand some of the most extreme conditions! These conditions take a heavy toll on conventional floors.
Typical areas where PumaCRETE®  food and beverage manufacturing floors are found are wherever food & beverage products are handled, processed & stored.
For over 30 years, E P Floors Corp. has been serving the food & beverage processing industry nationwide.
More information on our food & beverage processing & cooler floors…    CLICK HERE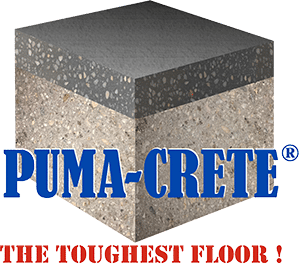 PumaCrete® flooring is a product line of high performance urethane concrete floors and coatings, designed for food & beverage processing, storage and cooler rooms.
It may be installed by our own EPF crews, or install it yourself DIY.  They provide complete assistance with written and video installation instructions, and specialty tools & supplies.  Contact PumaCRETE for more information on their products, and pricing 857.226.8247 or contact form .
Recent PumaCRETE Cooler Floor Installations