Urethane Flooring
With recent advances in technology, most modern industrial and manufacturing plants are turning to high performance urethane flooring.  With systems ranging from thin mil coatings to 1/2″ urethane cement mortars, there is a system to meet most any need or budget!   Hybrid systems consisting of epoxy and polyurethane coatings are often recommended where the concrete surface is in good condition, but needs an easy to clean, high aesthetics,  impervious surface.  Troweled urethane concrete floors are specified in areas where the concrete surface is damaged or rough in many areas, or the operations within the area include heavy wheeled traffic or impact conditions.
Types of Urethane Flooring

Urethane Concrete Mortar
Puma-Crete is a urethane floor solution, consisting of a three component mortar.  Resin, curing agent, and a graded aggregate consisting of a blend of portland cement, silica and stone.  These cement based urethane flooring systems are screed or trowel applied, and provide many advantages over epoxy and other conventional materials on the market.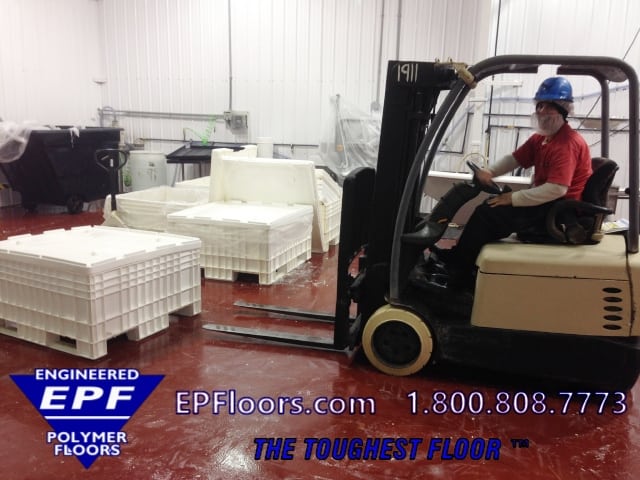 Puma-Crete urethane flooring is offered in two main versions– a hand troweled screed version, HF, is the the most durable floor, due to the incorporation of a granite chip aggregate.  This is our workhorse system.  It has a flat finish, and may be installed up to 1/2 inch thickness.  The flowable version called HFB. This version has a silica or metallic aggregate broadcast into it, with a gloss polymeric top coating.  This provides enhanced cleanability and chemical resistance.
Both  high performance versions provide superior impact resistance, chemical and moisture resistance, thermal shock stability, heat resistance,  and slip resistance.  Turn key installation is provided by our own expert application teams.
Puma-Crete flooring is specified in food & beverage processing, chemical processing, and other heavy duty applications.
Urethane Coatings (thin mil)
Also called polyurethane coating systems, these systems are typically applied by roller, and consist of an epoxy primer coat, optional intermediate coat, and polyurethane top coat.  These systems provide excellent all around abrasion resistance, gloss and color retention, high aesthetics, and ease of cleaning.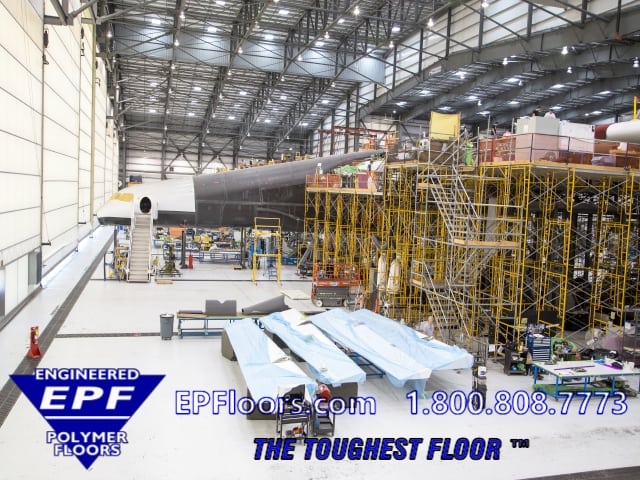 Urethane coatings are cost effective, ranging from $3-5/sq ft installed.   They create a protective layer on the concrete surface, which provide years of  good service.  Systems may be installed by our own company crews, with turn key materials, installation and warranty.
Recent Urethane Flooring Installations
Additional Urethane Options
For more information, including the color availability, technical properties, or other properties of our urethane flooring systems, please contact the technical support team at our office at 800-808-7774.