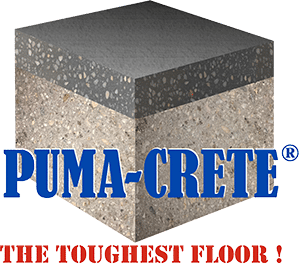 PumaCRETE® Corp. urethane concrete floors have met the demanding needs of food & beverage processors, and has proven itself over the decades.
Both Epoxy and Urethane floors have been found in food, beverage and many other types of industrial processing facilities. However, urethane concrete and coatings have many advantages over the cheaper, low performance epoxy floors.  Also called urethane concrete, or cement based urethanes, these floors have been the workhorse of processors for over 30 years.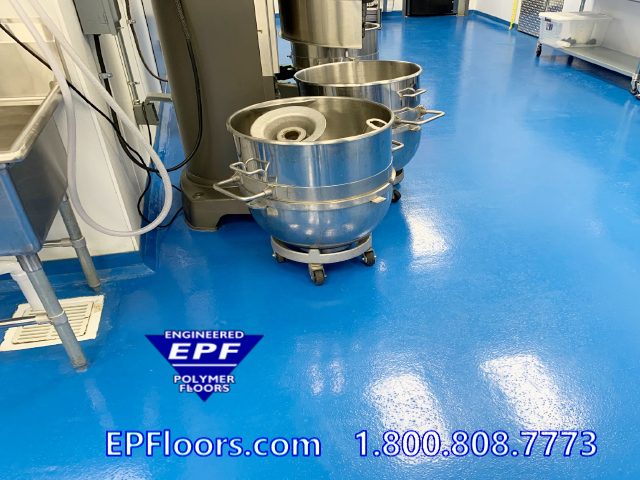 E P Floors is a certified applicator of PumaCRETE flooring.  We are vertically integrated, which enables us to control all aspects of your floor project.
In addition to PumaCRETE® floors,  we offer concrete floor consulting, floor specification assistance, concrete analysis, concrete installation, stainless steel Slot Drains®, and slope to drain services.
We work closely with our manufacturer, PumaCRETE®, to recommend the most cost effective and long lasting floor.  Next, installation is completed with our own crews. We also provide an exclusive five year warranty.
PumaCRETE 401HF®
Our "workhorse" system is called  PumaCRETE 401-HF® .  This system seamless urethane concrete sealer is trowel applied at 1/4 to 3/8 inch thickness (6-9mm).  This is a true "one pass" system, and is one continuous monolithic material, from the surface down to the concrete substrate. This is the most durable seamless flooring available, for the toughest environments.
Surface texture can be customized, to meet the slip resistance requirements of your industry and specific area within your facility.  Texture may be range from very smooth, to extreme non slip for oils, fats, and other food products requiring aggressive textured anti slip flooring.  This is the only floor that has a "built in permanent non skid texture" (never loses it anti slip properties).
PumaCRETE 401-HFB®
PUMA-CRETE ®  401-HFB urethane concrete flooring is a screed rake applied, more flowable grade of our cementitious urethane flooring, laid at 1/4 inch thick.  It is available with a special high profile silica blend broadcast, creating a slip-resistant finish. A lock coat of two component, high gloss polyaspartic urethane or novolac is applied. Texture may be varied from smooth to very rough, depending on cleaning techniques, and slip resistance required.
PumaCRETE  401-HFB Technical Data Sheet
PUMA-CRETE Color Chart 

PumaCRETE 401-ECO®
This specialty heavy duty floor was developed for the U.S. Postal Service workroom floors, as well as loading platforms.  Screed applied, this is a high strength mortar designed for the ultimate in durability.  Available in black only, it withstands punishing traffic loads including heavy wheeled carts and fork trucks.  Push, pull, drag or drop on this floor…. it is difficult to damage this beast. Fast curing, it can handle heavy cart loads, in as little as 12 hours after cure at 70 deg F, and fork lift at 18 hrs.
PumaCRETE 301SLB®
PUMA-CRETE 301-SLB® flooring is a flowable urethane topping, and thus designed only to overlay new concrete, or concrete in very good condition. It is typically applied at 1/16-3/16 inch thick; it has a special high profile silica blend broadcast, and a high performance polymer lock coat. Texture may be varied from smooth to very rough, depending on cleaning techniques, and slip resistance required.
PumaCRETE 301-SLB   Technical Data Sheet
PumaCRETE Color Chart

Puma-Crete Cementitious Urethane Mortar System
PumaCRETE®  Urethane Concrete Floor Options
This is custom heading element