The Best Solution for Food Processing Floors in Connecticut
 The Best Solution for Food Processing Floors in Connecticut
Industrial food processing floors in Connecticut and throughout the U.S., are prone to harsh conditions.  These conditions may include cold, damp, heavy traffic, hot wash downs with chemical sanitizers, thermal shock, or slippery floors.    These floors must be chemical resistant, easy-to-clean and durable.  They must withstand heavy wheeled loads and other traffic conditions, while providing a hygienic finish.  In this regard, EPF has the solution to these challenges in food and beverage processing facilities.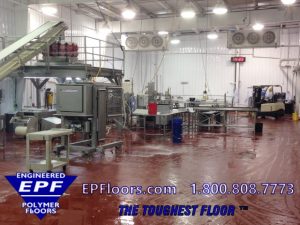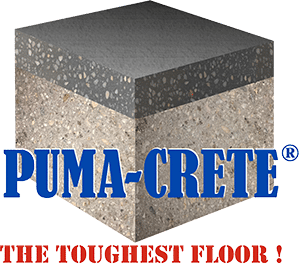 PUMA-CRETE flooring was developed for these harsh conditions, found in these facilities. It is a heavy duty, troweled urethane mortar.  PUMA-CRETE  has a permanent slip resistant texture, handles heavy traffic, is seamless, sanitary and chemical resistant!   This system shall help your facility pass USDA/FSIS inspections with flying colors! PUMA-CRETE shall be the last floor you will ever need for your food processing floors, because it is the toughest floor.
EPF is vertically integrated, providing a true turn-key installation for food processing flooring in Connecticut. We provide the materials, installation with our own crews, and a solid warranty.
About E P Floors Corp:
EPF specializes in PUMA-CRETE USDA approved floors for all types of food and beverage processing facilities.  For more information or a quotation from a project estimator, contact EPF at 1-800-808-7773  or info@EPFloors.com