Industrial Flooring New York NY
Industrial Flooring New York NY
Specializing in industrial flooring New York NY projects, with 30 years installation experience, EP Floors Corp manufactures and installs only the highest quality epoxy flooring systems.
Our director, Robert Long, have 25 plus years of experience in industrial epoxy floor coating services for both light and heavy duty manufacturing and processing facilities. Protecting your concrete floor with industrial flooring results in long lasting concrete floors and provides excellent return on investment.
In every industrial flooring project EP Floors Corp handles, we take special care of following features:
Long Lasting Durability
Abrasion Resistance
Chemical Resistance
Various Gloss Levels
Helping to Restore a Level
Smooth Contour for Smooth Traffic Flow
We provide a complete line of industrial flooring services and provide customized solutions including food processing floors. We all know that food and beverage processing plants have some of the harshest conditions for flooring.  They must withstand punishing traffic, sanitizing chemicals, wet and cold conditions, thermal shock and thermal cycling, etc. Keeping these conditions in mind, we install USDA approved food processing floors for all types of food and beverage processing facilities.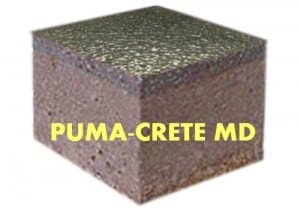 We also provide flooring solutions for meat and poultry processing plants. All the challenges faced by meat and poultry plants such as harsh chemicals, thermal shock, hygiene requirements, slip resistance, etc., EP Floors Corp has PUMA-CRETE HF, a heavy duty, single pass, cementitious urethane concrete system, which is specially designed for the harshest conditions of meat processing facilities.
We provide turnkey installation including: materials, installation with our own crews, and warranty.  Our industrial materials and installation services are unmatched within the marketplace. Here at EP Floors, we do all of the installations ourselves. We do not depend on subcontractors. We have a complete product line of epoxies and urethanes, and are able to customize every project as per needs.  From coating systems to medium duty toppings, and heavy duty resurfaces, EP Floors has a system to meet your needs.
Feel free to contact us at our toll free number
1-800-808-7773 FREE. Our flooring consultant is available 24 hours to answer your query.