Industrial Epoxy Flooring Coatings PA,DE,MD,VA (Mfg Plants)
Industrial Epoxy Flooring Installers PA,DE,MD,VA (Mfg Plants)
Rev. June 1, 2014
E P Floors are leading industrial epoxy flooring installers of durable industrial epoxy flooring and urethane flooring, throughout the mid Atlantic states including Pennsylvania, Delaware, and Maryland.  Systems range from thin mil coatings to heavy duty 3/8 inch resurfacers, and everything in between. With over 25 years experience, EP Floors provides seamless flooring that lasts!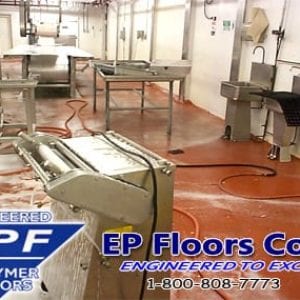 Food and beverage processing shall require a heavy duty urethane topping, which requires tolerance to hot or cold, damp conditions, chemicals, and an anti microbial, easy to clean finish. Thermal shock and hot washdowns in these plants require a floor which is impervious to hot spills and cycling of hot and cold conditions.
E P Floors customizes the system to the customer's needs in each area, with value engineering and return on investment a top priority. Production areas may need high traffic systems for heavy loads and high impact, while packaging areas may need thinner systems for ease of cleaning and dust proofing.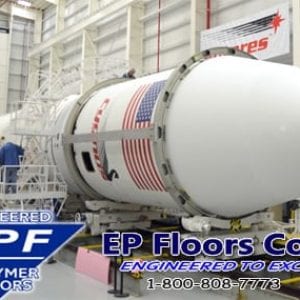 Clean rooms, aviation/aerospace facilities, and light manufacturing require a tough, easy to clean, and bright reflective surface.  Scuff resistance, color retention (non yellowing) surfaces are provided by utilizing a tough, abrasion resistant, urethane topcoat on all systems. High performance polyurethanes can provide several benefits over epoxy, when used as topcoats, including;  chemical resistance, scuff and marking resistance, ease of cleaning, slip resistance, and overall wear resistance.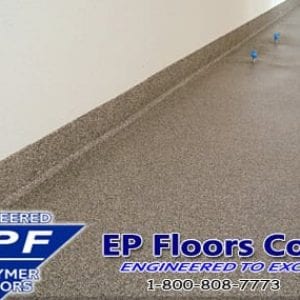 Decorative systems include colored quartz and multi colored flake systems, and super high gloss reflective finishes in an unlimited number of colors. These systems are also available with a heavy duty mortar base coat, which also allows them to be utilized in heavy duty applications.
About EP Floors Corp.                
For more information on EP Floors, visit our site:  EPOXY FLOORING
EP Floors are industrial epoxy flooring installers and provide full service contracting of floors for all types of light and heavy duty manufacturing and processing facilities. Specializing in epoxy flooring and urethane mortar flooring,  EP Floors is vertically integrated, providing single source, turn key responsibility.

For more information contact Craig O'Shea  at 1-800-808-7773, craig86575@gmail.com