Industrial Flooring Protects Manufacturing Floors
Industrial Protective Floor Coating Protects Manufacturing Floors
Industrial protective floor coating has numerous benefits for light and heavy duty manufacturing floors. Protection of the concrete with industrial flooring can extend the life of the concrete, and provide an excellent return on investment.  Features include durability, abrasion resistance, chemical resistance, various gloss levels, and helping to restore a level, smooth contour for smooth traffic flow.  This presentation highlights the advantages of these systems, throughout various areas in manufacturing facility.
For more information contact EP Floors Corp. at 1-800-808-7773,  craig86575@gmail.com.
EP Floors, specializing in industrial
food grade flooring
for food and beverage processing facilities and industrial protective floor coatings, installed a proprietary blend of polyurethane resins and cementitious aggregate blend called Puma-Crete HF. This is a one pass, troweled mortar system, applied at 1/4 inch.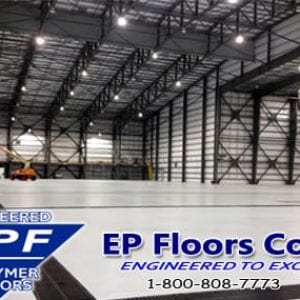 This kind of material is designed to withstand harsh conditions in  food processing facilities including live steam, hot oils, thermal shock and thermal cycling between -50°F and +250°F, sanitizer chemicals, and grueling impact and abrasion conditions.
We specialize in projects from 5000 to 1 million sq ft.  We have installed tens of millions of square feet of various industrial flooring types, throughout Massachusetts and the U.S.     We have the extensive track record that you can count on!
Working with environmentally safe materials, we ensure that disruption of any existing operations is minimized.
Industrial protective floor coating installation may also be performed over weekends and holidays, if necessary. Eliminating dust and the lowest disruption for our customers, allows for a stress free experience for our clientele.