Urethane Mortar Flooring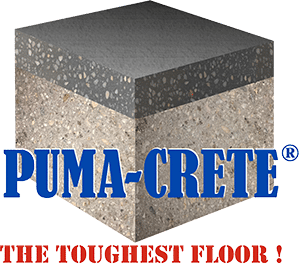 EPF manufactures and installs Puma-Crete® urethane mortar flooring.  This industrial flooring offers many advantages, over "conventional type" floors and epoxy flooring.  Extreme durability, tolerant of high moisture, hot washdowns, sanitizing and chemical resistance, and  permanent non slip texture.  This will truly be the last floor that you will ever need to install!
Cementitious urethane flooring, also know as urethane mortar flooring, has now surpassed epoxy flooring, as the "go to" product for food and beverage processing facilities. This is due to the lowest long term urethane flooring cost, and optimum all around performance of these systems.
Epoxy floor resurfacers and epoxy coatings, which were the historically used in processing facilities, have numerous drawbacks in food & beverage and certain chemical processing areas, where thermal shock, wet conditions, and chemical spillage is common.  Urethane slurry flooring systems have now "taken up the slack", in areas and industries where epoxy typically fails.
All urethane concrete flooring is not created equal.  Just as with any other product, there are variations in performance, cost, and warranty.  Equally important, the applicator must have years of experience with the product, in all types of conditions, in order to guarantee a successful installation.
E P Floors Corp. is a concrete flooring consultant, flooring manufacturer and applicator.  We provide expert consultation on concrete floor issues; whether it be cracking, spalling, breakage, puddles, or deterioration, we have the expertise to determine the cause and solution.
Since we are a vertically integrated, urethane concrete flooring company, we can provide a turn-key flooring solution, with a fast turnaround, and solid warranty.
Recent Urethane Mortar Flooring Installations
In addition to our own Puma-Crete flooring, EPF also partners with leading manufacturers of urethane mortar floors.
For more information, including the color availability, technical properties, or other properties of any of our urethane mortar flooring, please contact the technical support team at our office.