Urethane Concrete Mortar Solutions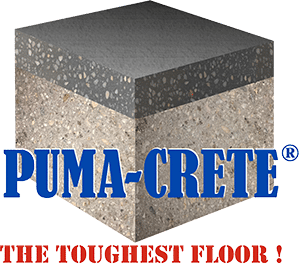 Most modern industrial and manufacturing plants are turning to urethane concrete flooring systems.  With systems ranging from thin mil coatings to 1/2″ urethane cement mortars, there is a system to meet most any need or budget!   Hybrid systems consisting of epoxy and polyurethane coatings are often recommended where the concrete surface is in good condition, but needs an easy to clean, high aesthetics,  impervious surface.  Troweled urethane concrete floors are specified in areas where the concrete surface is damaged or rough in many areas, or the operations within the araa include heavy wheeled traffic or impact conditions.
The industrial flooring industry has settled on urethane concrete mortar as the "go to" product for durability,  high performance, and return on investment.  EPF manufactures and installs a superior urethane cement mortar system, called PUMA-CRETE® 
This floor is a screed applied, cement based urethane.  It is also known as a cementitious mortar floor.
EPF is vertically integrated, which enables us to handle your concrete flooring needs, from A-Z.  We offer concrete floor consulting,  concrete analysis, concrete installation, trench drains, and slope to drain services.  These services are in addition to furnishing of materials, installation and a solid five year warranty. We offer a true comprehensive solution to your industrial flooring needs.      PUMA-CRETE®  flooring
Urethane Concrete Flooring
E P Floors Corp partners with many leading manufacturers of urethane concrete mortar .
For more information, including the color availability, technical properties, or other properties of any of our urethane concrete mortar, please contact the technical support team at our office.