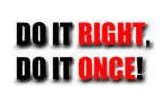 EP Floors Corp. has a wide range of pharmaceutical floor systems, designed for demanding use in your environment.Our seamless epoxy and polyurethane systems are the ideal surfaces for clean room flooring, processing lines and R&D laboratories. With chemical resistance, ease of maintenance, and waterproof finish, our seamless flooring systems are well suited to a variety of sterile processing environments. The high gloss, seamless finish of our flooring systems eliminate the cracks and crevices that harbor dirt and dust – making the floors dust-free as well as being simple to clean and decontaminate.
PHARMACEUTICAL SEAMLESS FLOORING
We have developed hygienic urethane floors, which are anti microbial, with the power to fight bacteria at ground level – the ideal pharmaceutical floor solution. EP Floors' systems withstand harsh conditions, and are highly resistant to a number of aggressive chemicals used in pharmaceutical processing, and performs in a wide variety of temperature fluctuations including extreme thermal shock, and thermal cycling.
Delivering High Performance Flooring For:
Processing
Assembly Areas
Laboratories
Quality Control
Solvent Storage
Packaging Areas
No matter what the conditions in your pharmaceutical environment, EP Floors Corp. has the solution for you.
For more information, including the color availability, technical properties, or other properties of our pharmaceutical floors or any of our systems, please contact the technical support team at our office.