Professional Flooring Installation
EP Floors Corp. provides a high quality, Turn Key installation with our own company crews.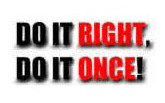 We provide knowledge and expertise in industrial flooring including epoxy floors, urethane floors, and high performance coating systems.  Our attention to detail and commitment to our clients, ensures that your floor is installed quickly, properly, and successfully the first time , so that your business can be up and running safely and as quickly as possible !
Work may be done over weekends, holidays, or while in production, if necessary, and fast turnaround is guaranteed !
INSTALLATION | EPOXY & URETHANE FLOORS
EP Floors Corp. is a vertically integrated flooring company.  We control every aspect of your project, from initial survey and quotation, Turn-Key application with our own crews, and a solid warranty.
SURFACE PREPARATION
We offer the latest in surface preparation techniques, and customize the preparation, in accordance with the substrate and flooring system to be installed. "Preparation is the key to success", and we pay extra attention to every detail of the surface preparation process.
SAFETY
We are one of the most proactive industrial flooring contractors in the U.S., when it comes to employee training, safety and education.  For safety, EPF employs a detailed written employee Worksafe Program, along with an stringent HSE Policy.  Crews are OSHA 10 and OSHA30 certified.
TRAINING
Crews receive the latest training, covering surface preparation, application techniques, equipment handling and operation, and environmental controls.
EPF is fully insured and bonded.
For more information and documentation of our installation capabilities, technical properties, or other questions regarding installation, please contact the operations support team at our office: 1 (800) 808-7773